My Books
Looking for a good book? Great, because I've written a few of them! Check them out below and I've included links to Amazon where you can buy the paperback or Kindle versions. You can also order them through your local book store. Happy reading!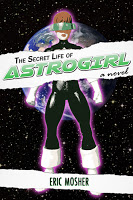 All it takes is one bad TV interview, putting a supervillain in traction and doing a little property damage in the process and Astrogirl finds herself suspended from the top superhero team in the world. With nothing to do but "reconnect with herself"--whatever that means--she dusts off her secret identity and gets a job to pass the time while keeping the heroics to a minimum in hopes of getting reinstated. When monsters start appearing all over town intent on making a meal of her fellow New Yorkers, Astrogirl is forced back into costume to save them. Throw in a mysterious mage and a world ending threat and it looks like the morning commute might be the least of her worries as she races to try and save the day and stop her career from crashing before it even gets off the ground.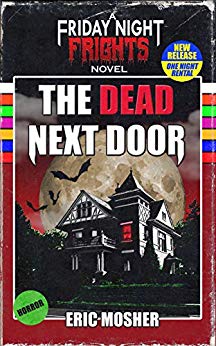 David Gale thought that high school was going pretty well. He was passing his classes in high school, he had a girl that he was sweet on and he had good friends and a ton of horror movies to watch with them. Then his new neighbors moved in. Now, strange things are afoot in his hometown of Smith's Grove and the populace is starting to seem a little more lifeless than usual. For Dave's horror-addled mind, this can only mean a vampiric nightmare is rearing its ugly head. Armed with knowledge that only hundreds of hours of horror movies can impart, Dave and his friends might be the only ones who can stop...The Dead Next Door! If they can stay alive, that is.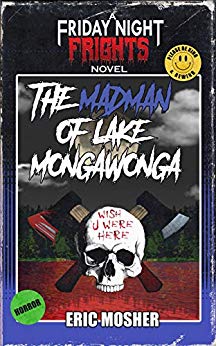 Fledgling vampire hunters David Gale and Arvid Johansen are taking a few days off to relax at a leadership camp they received an invitation to. They expected campfire stories and trust falls and a little vacation from the undead. Instead, it looks like one of the local legends has come to life when campers start disappearing. Add in a beautiful vampire with a grudge against them and it looks like this will be one sleepaway camp they might not walk away from.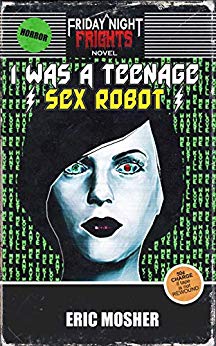 Things are never dull in Smith's Grove, though Dave Gale and April Jameson wish it was. All they wanted was a nice Christmas together, but when a mysterious girl with amnesia shows up on April's doorstep, those plans get thrown to the wayside. Now, they have to navigate rogue scientists, classmates and even vampires as they try to figure out who exactly this strange girl is and hope the answer doesn't kill them.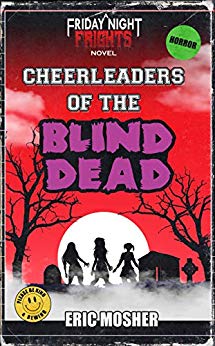 It was supposed to be a routine investigation into a vampire sighting in the rural town of Sikoraville, NJ, but things never go quite as planned for Dave Gale and Mike McCulloch. Something seems off about the whole town, and the boys soon find out why when the vampires turn out to be the reanimated corpses of the local cheerleaders who have traded in their pom-poms for a ravenous appetite for fresh blood. Now Dave and Mike must find a way to stop these ghouls before they end up on the menu next in this thrilling installment of the Friday Night Frights series.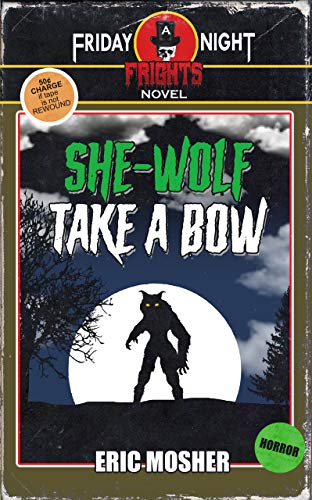 Of all the things Mike McCulloch expected a girl might confess to him, being a werewolf was not one of them. That makes things tricky considering the full moon is just starting, putting Mike and his friends, Dave and Arvid, on a ticking clock to find a cure. Making things even more difficult is another werewolf showing up in Smith's Grove, one that doesn't have any regard for human life or whoever might get in the way of its search for a mate. Then there's the small problem of a eccentric monster hunter who may or may not have been sent to help them stop the beast--only he doesn't care which one it is. Now the Friday Night Frights crew must save their friend and survive everything else the night can throw at them in SHE-WOLF TAKE A BOW.
When it looks like David Gale might miss the horror movie event of a lifetime, an unlikely savior swoops in with tickets. The only problem? That savior happens to be Tory Lane, a twisted teenage vampire and also his nemesis. This time it seems like instead of tormenting him, she wants to be his friend. Against his better judgement, Dave agrees to take her to a horror convention and movie marathon hosted by one of his heroes. When an old foe rears his head in an attempt to take Dave out of the monster hunting game for good, it appears that the horror won't just be on the big screen. Now Dave, Tory and his friends must fight against strange new creatures to find a way to escape the All Night Horror Show.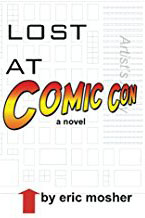 It was Charlie's first time at Comic Con. He was hoping to buy some comics, see some costumes and have fun with his friends while enjoying the best Philadelphia had to offer. Unexpectedly, drawn into a world of four-color fantasies and frenetic collectors, he's trying to keep his head above water and chasing a girl who keeps wandering in and out of his life while trying to stay ahead of some new enemies that threaten to put an end to his adventure.